An actual flying ball ?
Enhances existing ball sports and makes your wildest sci-fi games possibles!
The ball & bat
A flying ball made out of available drone components and a shock resistant cage. The bat itself has a flexible barrel and is made out of recycled material. This nimbleness of the bat and the sturdiness of the cage makes sure that neither the users nor the components get in danger.
How it works
The FlyQ ball has the needed tech to locate itself and detect any sustained impacts. A couple of FlyQ bats + a ball and you're set to play.
Once the FlyQ ball connects to your smartphone via our mobile app, you can select the game mode, add players and launch a game through the app. With interactive lights on the bats as well as the ball, you can play a whole set of physically augmented reality games.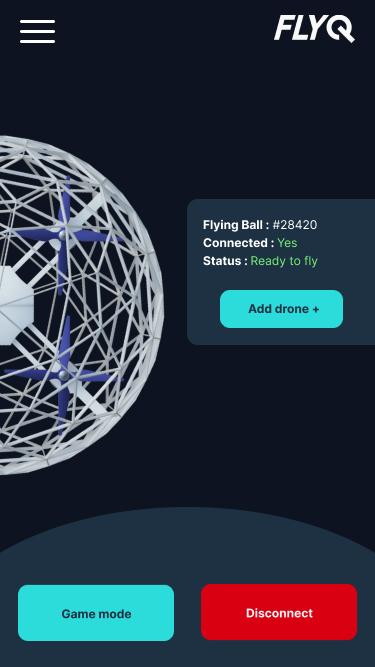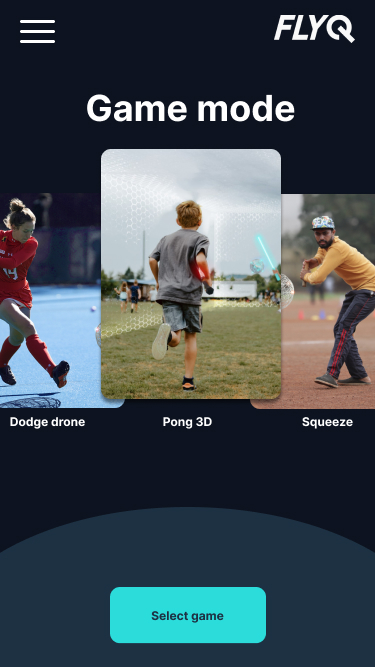 More games,
more modes.
Through the app, you can add the number of players, the number of balls and select any of the game modes you've downloaded from the game store and start playing!
Pong 3D, DodgeDrone, Squeeze, Maze runner and What are we are some of the initial games that'll be available.
Where it's going
This opens up the possibilities to countless use cases. Our haptic feedback and physical interaction with a flying ball can also be implemented in parallel with visually augmented reality and give users an even more immersive and vivid experience.
That's exactly where we are going once Visual AR is ready and ubiquitous. But currently we have a functional prototype and we are working hard on developing our initial kit -> a flying ball with two bats.
Once ready, we will need to test it on the field. Jump aboard to stay in the loop on the progress and maybe even beta-test our product by signing up here!